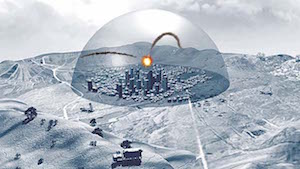 The Iron Dome is a mobile missile launching system using a specific algorithm that can calculate if an enemy missile is about to strike a populated area. With 90% accuracy, the launcher sends out its own missiles to explode the enemy missiles in the air.
Israel is a country surrounded people of many faiths and political leanings. Many of my readers are anxious to learn about what is going on in Israel. I will do my best to present the facts in an unbiased way.
The Iron Dome System, created in Israel, took 3 years to perfect at a cost of 20 million dollars.
The launchers are compact and can be moved around by truck so at any time their location is hard to detect. Each unit has 12 missiles.
Since I've been home The Iron Dome has been used to destroy incoming missiles from the Gaza strip.
Copyright 2019@theautonomoustraveler.com All rights reserved.